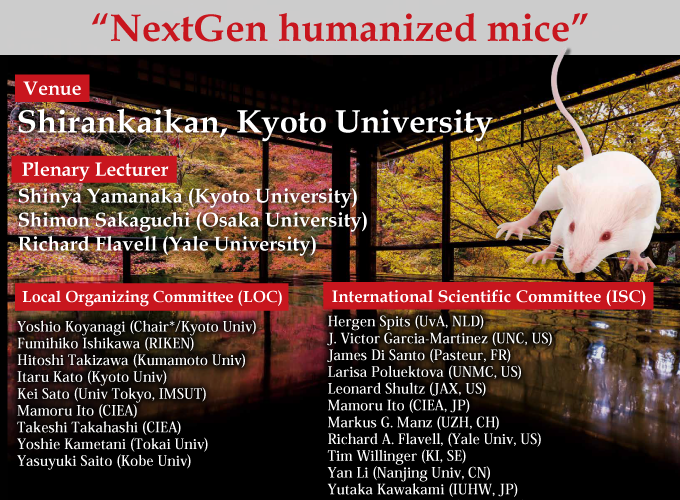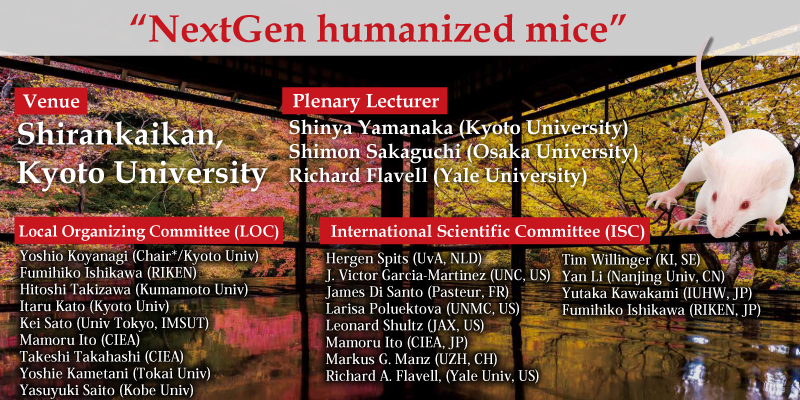 INFORMATION
The 6th International Workshop on Humanized Mice(IWHM6) was able to successfully complete all schedules.
We would like to express my sincere gratitude to all of you for your support and cooperation.
Thank you again for all your wonderful contributions to the IWHM6.
Travel Award opens. Please see the Call for Abstract.
Sponsorship
Secretariat
c/o Procom International Co., Ltd.
TFT Bldg. East Wing 9F, 3-6-11 Ariake Koto-ku Tokyo, 135-0063 Japan
TEL: +81-3-5520-8821 FAX: +81-3-5520-8820
E-mail: iwhm6@procom-i.jp